Our March 2015 Model of the Month is Courtney Day.
Courtney Day (34C/25/35), a Caucasian beauty born and raised in San Diego, California is a Hybrid Hunnyz whom we discovered first over a decade ago with the help of our retired member Tom Ngo who built the infamous / published with many covers as well as features / award winning Rx-7 and owner of the Hook Up Shop She made Import Tuner 10th Year Anniversary Issue (December 2008, pg. 085) in the feature article titled, "The Decade Revisited.
Our Ten Hottest Models and The Most Significant Landmarks."
Can you believe our team is also older than Import Tuner which released its first issue in 1998?
Believe it or not, Courtney Day is 1 out of the 10 models Import Tuner believes is hottest of the decade?
We sure have that midas touch for discovering and/or working with the hottest, sexiest, most well-know and beautiful import models for over the last decade and a half.
A quote from Import Tuner Magazine from Courtney Day
"I definitely have to give props to Tom Ngo from HookUpShop.com and my boyfriend for getting me into this. Without them I don't think any of this would be happening… Also big props to James and all of Team Hybrid…"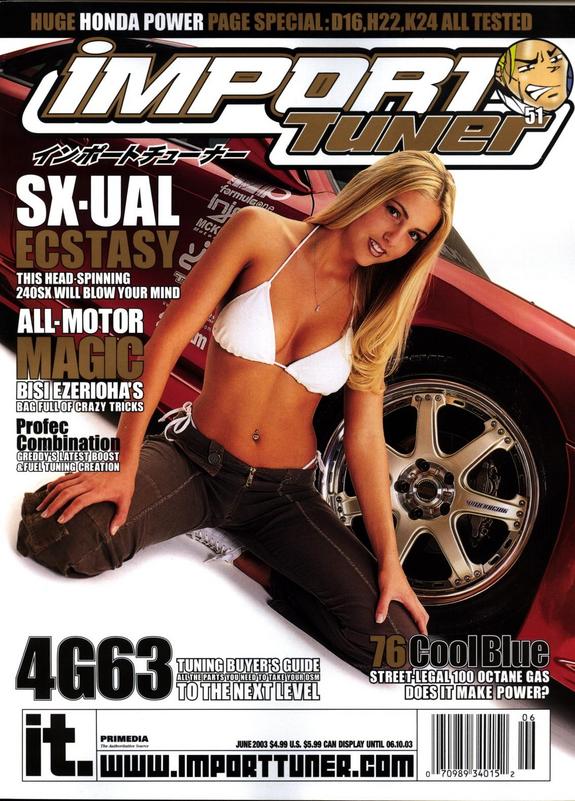 May 20+ years of Team Hybrid's Tradition- Philosophy-Innovation-Management-Quality continue making import history…
http://www.importtuner.com/models/archives/0306_cover_model_Courtney_day/