As most of you know from the private forums, Motor Trend Auto Shows, LLC has asked our Team (invite only & another great opportunity provided by Hybrid managment) to participate with a display to showcase our best import vehicles during this 3 day auto show located at the Las Vegas Convention Center in Las Vegas, Nevada. There will be beautiful Hybrid Quality, award winning and/or published Hybrid cars on display.
This will be the 4th consecutive year Team Hybrid has been invited back for this exclusive-invite only opportunity. We will be the only import team showcased once again.
MOTOR TREND INTERNATIONAL AUTO SHOW – LAS VEGAS
November 23-25, 2012
LOCATION:
Las Vegas Convention Center, Hall S-3
3150 Paradise Road
Las Vegas, NV 89109
SHOW DAYS & TIMES:
Friday, November 23 9 a.m. – 7 p.m.
Saturday, November 24 9 a.m. – 7 p.m.
Sunday, November 25 9 a.m. – 7 p.m.
http://www.motortrendautoshows.com/l…eneralinfo.jsp
Have a good roll in Hybridz (6 cars total) on the 11/21/12, Archie great leadership and Jesse, once again, great work on all the web /graphic content for us.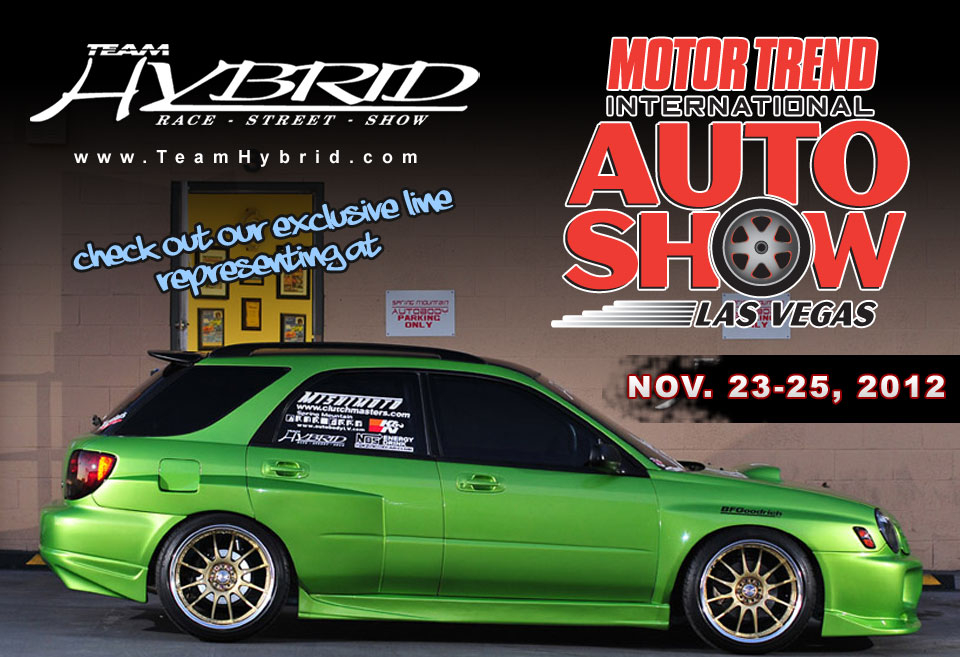 Update to the show:

A panoramic shot of our invite-only lineup during setup
(L-R:EVO X, S2k, Turbo xB, Wrx Wagon, RHD Supra, and Widebody EVO IX)
in the Team Hybrid Booth at Motor Trend Auto Show, LV. Nov 23-25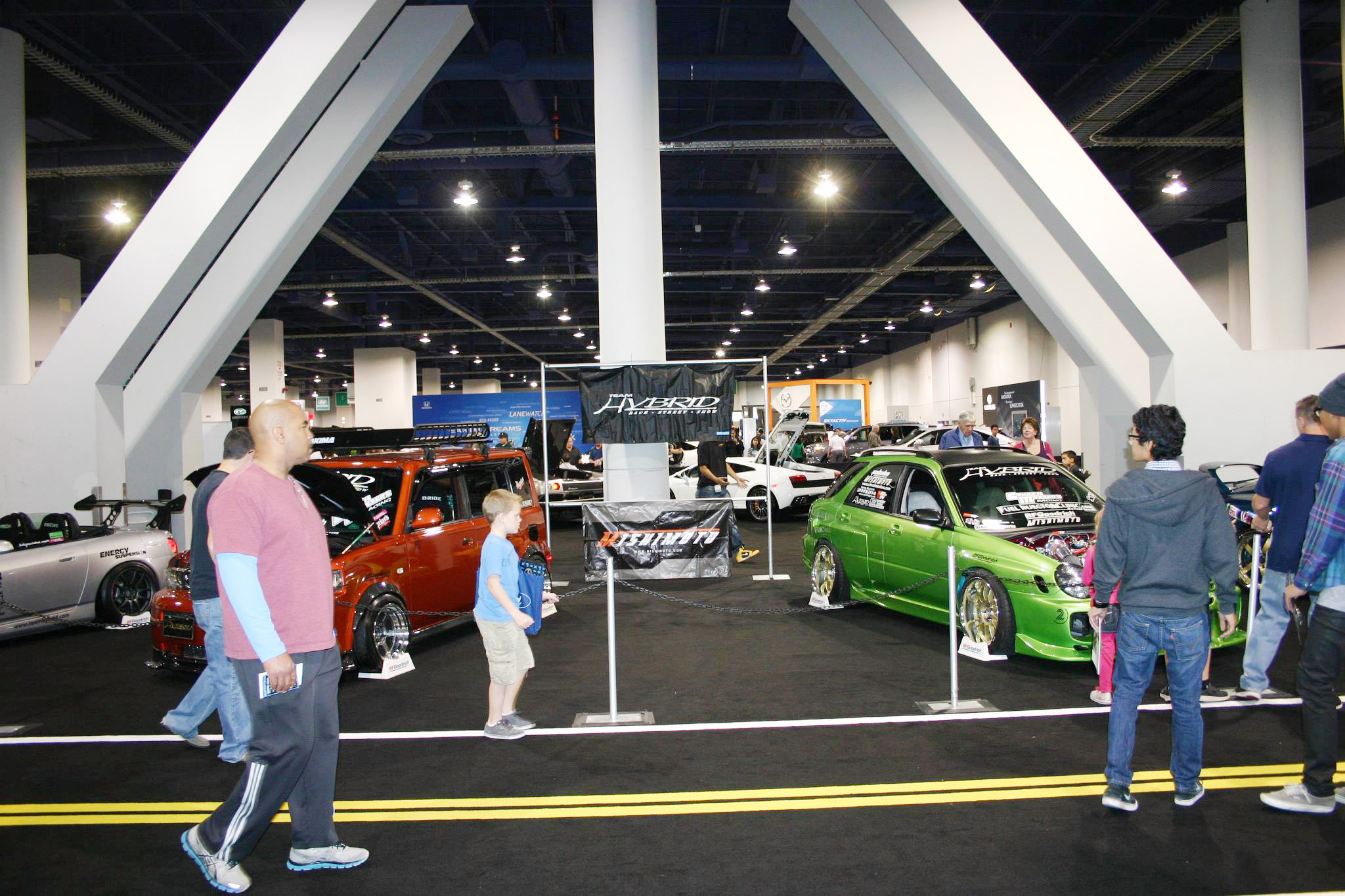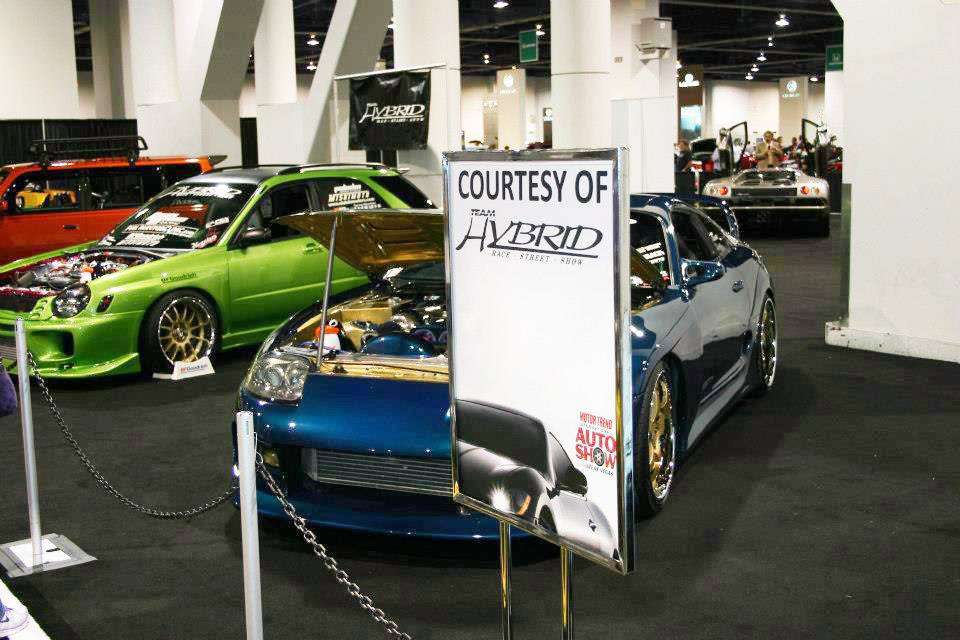 More at https://www.facebook.com/TeamHybrid1995