Archie has been on fire ever since the 2 Door EVO V3.0 has been released at SEMA 2014. 1 year after the debut, here it is featured in PAS MAG's Tuning 365 Edition.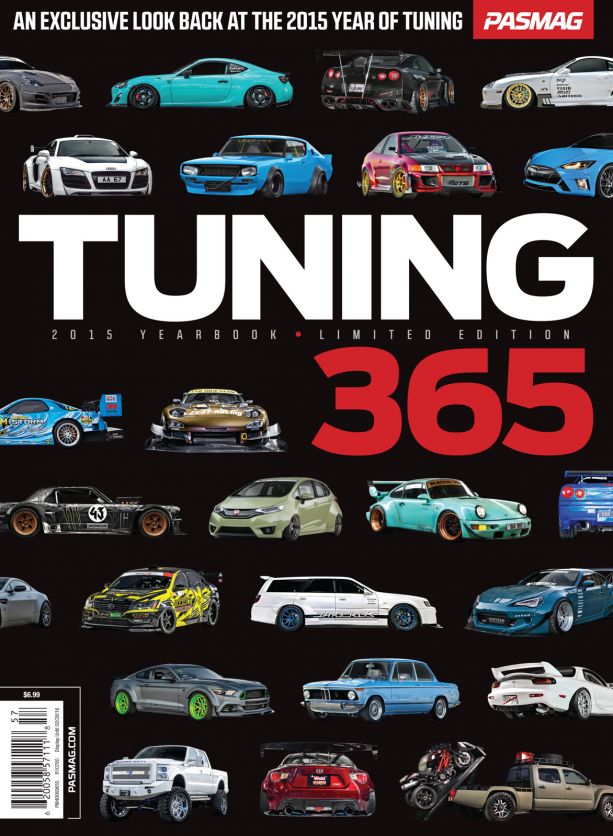 TUNING ON THE MIND, 365 (DAYS OF THE YEAR). It's the stuff we daydream about; that got us kicked out of class; that makes our significant other frustrated; that drains us financially; that gets called "silly" or "a waste" – and we love it. It's the stuff we live for; that makes us smile; that brings us together; that sets us apart; that makes a night in the garage 'til 4 a.m. all worth it. Tuning.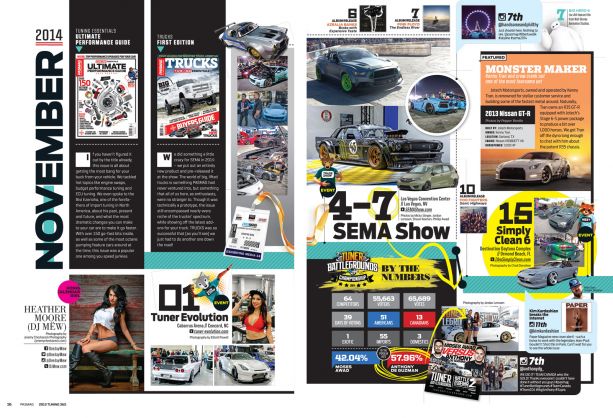 Hard to believe it's been a year since my first SEMA and our last Tuning 365 yearbook, and we're happy to report that the world of tuning is still thriving and ever-changing. People are still taking perfectly good cars (according to some), tearing them apart, pouring in time, money and energy in order to achieve something better (according to us) that can be called our own.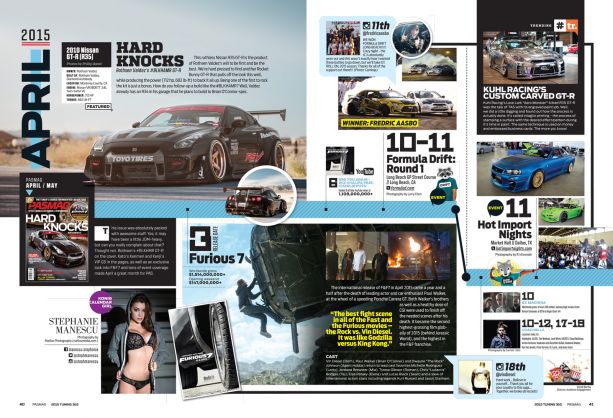 Here, you'll find our year in tuning, leading right from last year's SEMA to right before this year's – you'll get that next issue! Catch up on your favorite builds, standout products, model crushes and biggest events. There are even some reminders of the year's most notable cultural happenings – everything from blockbuster movies to when the latest Jordans dropped – it's all here!
From us to you, thanks for keeping this crazy thing going. Without enthusiasts to stoke the fire, this lifestyle wouldn't exist. Thanks for building, hosting meets, helping each other out and always being hungry for the next mod. Without you, there would be no PASMAG. Scary thought, eh?
If you're building something, let us know at [email protected]! We always love to see what you're up to. Who knows, maybe you'll be in the pages of 2016's Tuning 365. Until then, enjoy our 2015 yearbook.
See the article and more at PAS Magazine!