Congratulations to SoCal Chapter's James Lin's BMW Reiger E36 for being selected and published in a 3 page full feature in Performance Auto & Sound Magazine's August/September 2012 issue, pgs. 038-042.
Title of Article: ONE OFF: Team Hybrid E36 BMW Blends High Performance and Streetability With Good Looks.
Words by David Mackinnon | Photos by Icon Media
PAS quote #1, "This E36 BMW is far from the first car James Lin, founder and president of Team Hybrid, has built. In fact, two of his previous vehicles have graced the cover of PAS and several more have had featured articles."
PAS quote #2, "This latest build features the Team Hybrid concept of melding high performance with streetability and good looks."

PAS quote #3, "Through his connections, Lin's ccall to arms brought in a wealth of support from the aftermarket, including StopTech R&D, which has put together a one-off Trophy Street big brake kit… Tokico has used the car as a test vehicl to finalize the development of its Illumina five-way adjustable shock absorbers and springs… in center of trunk is a Sony NSZ-GT1 Internet TV-equipped Blue-Ray player. This unique product uses Google TV to make surfing the net easy when a Wi-Fi connection is available."
PAS quote #4, "In keeping with Team Hybrid's philosophy, Lin's BMW is clean, simple and functional; but, a closer look reveals some rare components and unique creativity that sets this ride apart from the rest."
Sponsors and Hybrid Luv: BFGoodrich, Meguiar's, SONY, StopTech, Mishimoto, Sparco, K&N, AMSOil, Wraptivo, Optima Batteries, ClutchMaster's, Graphik Impact, Energy Suspension, Tokico, NOS Energy Drinks, Zerimar Dezigns, China Square, and Hybrid Lighting LTD., Co.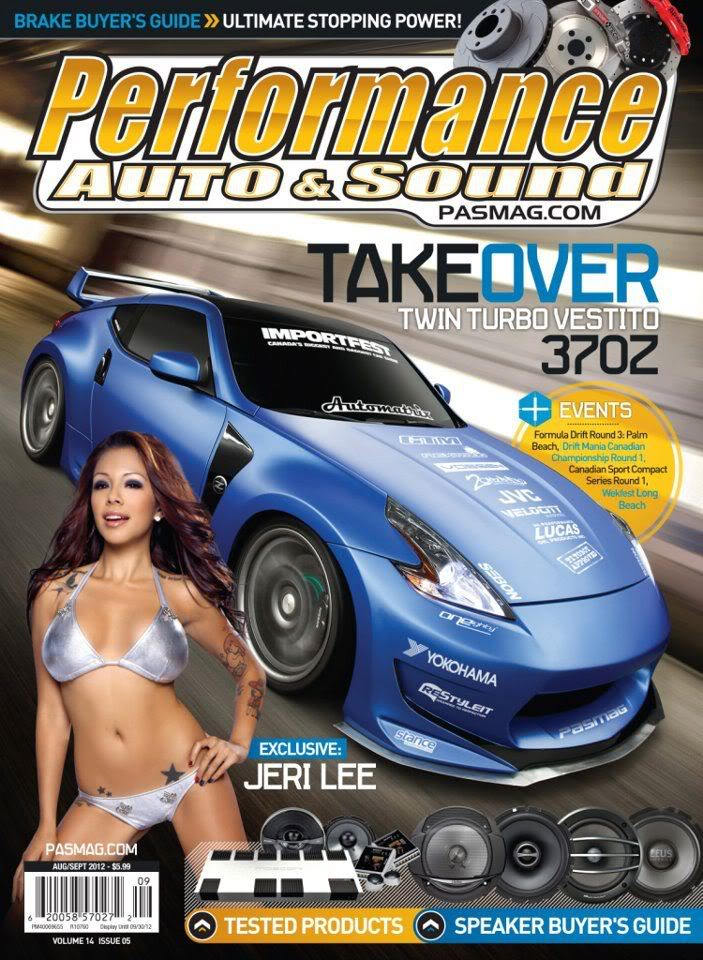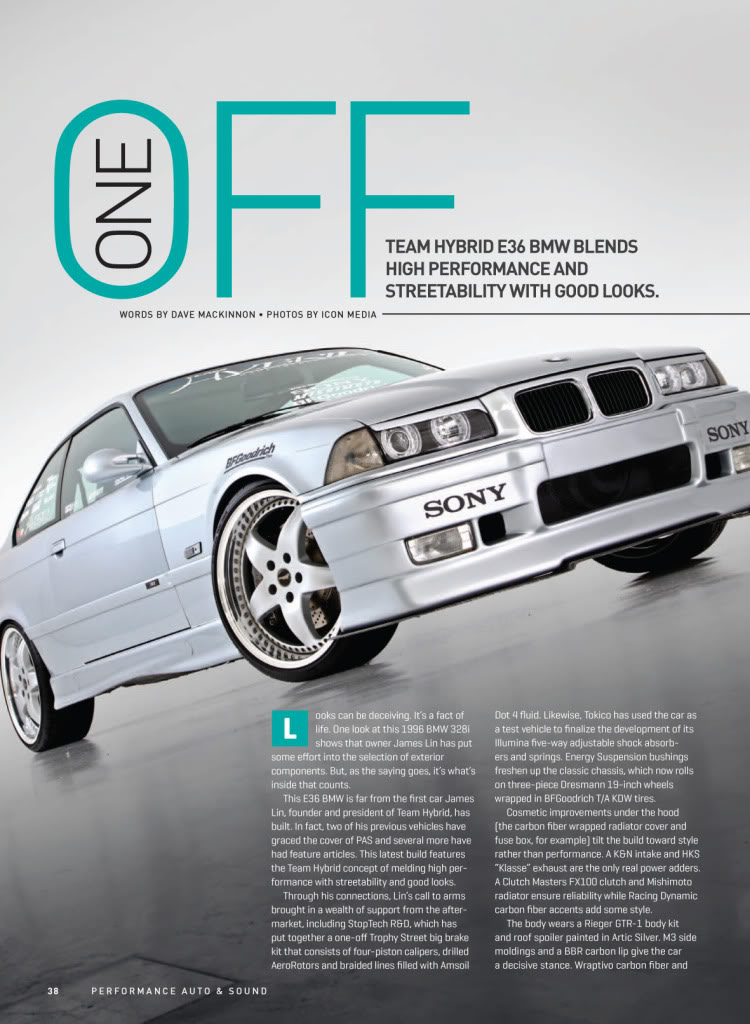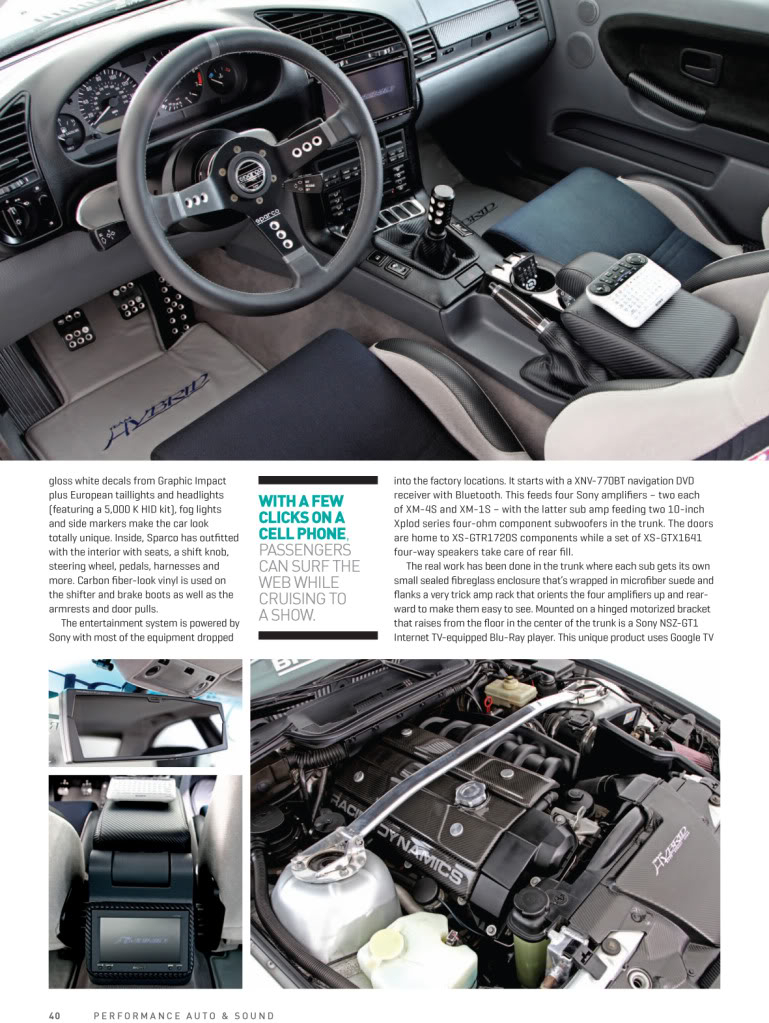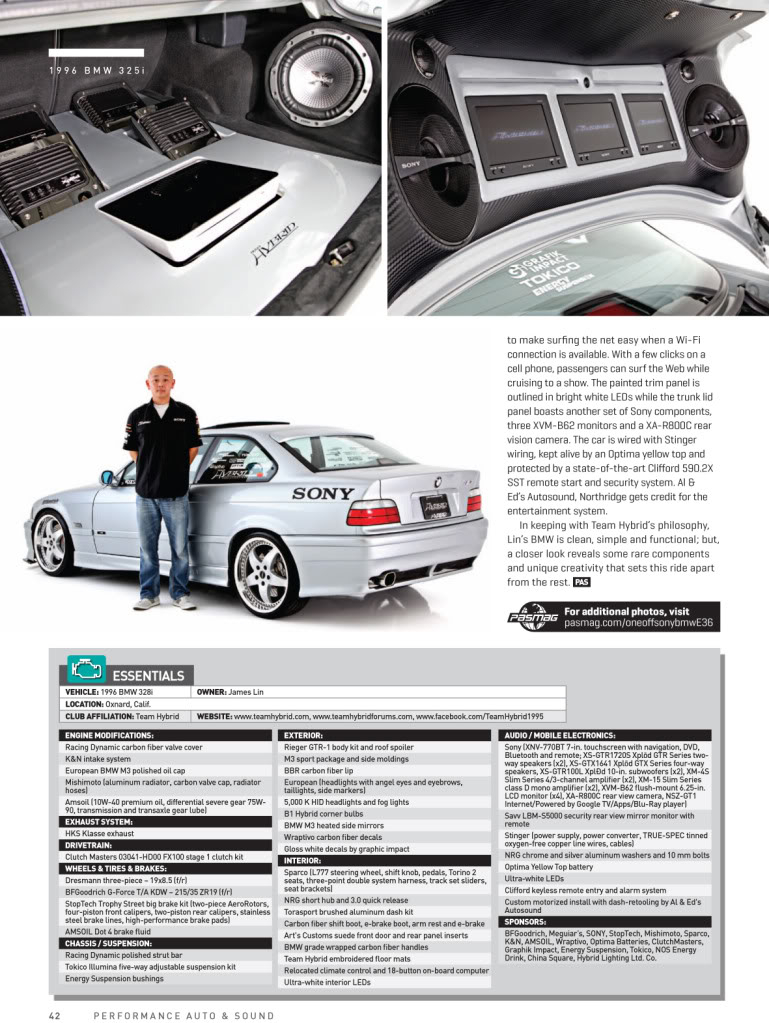 James' most important personal missions in the import scene is now completed and accomplished in full (does not include team missions/goals).
All the cars that he has built or helped build have landed a cover and/or feature, won awards at major competitions, attended SEMA/LA Auto Show/CES in company booths and traveled/tour N. America with major OEM manufactures (i.e. Toyota/Scion) consistently for the last 17+ years.
There are many other personal accolades and James' thanks everyone that has helped him along the way either minor or major.
This article couldn't of been published at a better time since the month of August is his Birthday month.
A great final gift and James' has to thank the editor in chief of PAS for doing this.
Thank you Lin Family, Hybridz, Hunnyz and all our team title and individual sponsors.