Congratulations to Omar Rivas' S2000 for being featured in the online website – PASMAG.com. Please visit www.PASMAG.com and for the exact link of the article which was released 08/16/10, please visit http://pasmag.com/features/top-rides/1339-blue-blood#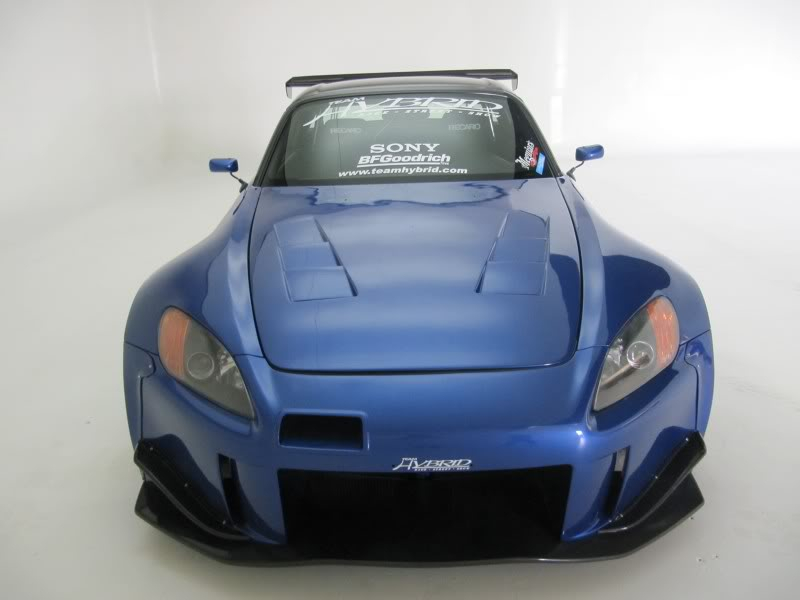 Title of Article: Blue Blood
Written by: Dave Pankew & Photos By: RCH Designs
Alright, here's the deal – we see a load of S2000s here at PAS. Almost too many, thanks to the prices of these high-revving roadsters dropping dramatically in recent years. Many of them are predictable with their CE28Ns and J's Racing aero and a variety of knockoff carbon fiber hoods. Of course, we don't mean to offend any S2K owners out there, but trends often dictate what people buy and we get bombarded with it here. But this time around we noticed a car with some out-of-the-box thinking and an interesting offer from the owner.
Rivas has been working on his S2000 since 2005 and started with what every tuner does: carbon fiber bolt-ons, lowering springs, rims, intake – amateur stuff.
Omar Rivas of Winnetka, CA has been building up this project for the better part of the last decade and when he came to us asking for a feature he got a bit of a shock. We explained to him that we see some pretty insane S2000s and that he would have to step it up. He replied by saying, "alright, I trust the editors of PAS, why don't you build the rest of it?"
We agreed and finished up the balance of the project with the gear we wanted to see. It was pimp, just like having our own project without the headaches and monster VISA bills.
Rivas has been working on his S2000 since 2005 and started with what every tuner does: carbon fiber bolt-ons, lowering springs, rims, intake – amateur stuff. As he got into the scene, joined the forums, subscribed to tuner magazines and attended car shows, he realized there was so much more to his car. The end result was a 424whp supercharged S2000 which was unveiled at Willow Springs for a track day in late 2009. As it was the first shake-down session for this project, anything could happen – and it did. During a hot lap, his engine seized due to piston ring and he was devastated. All those years of tuning and money evaporated within fractions of a second.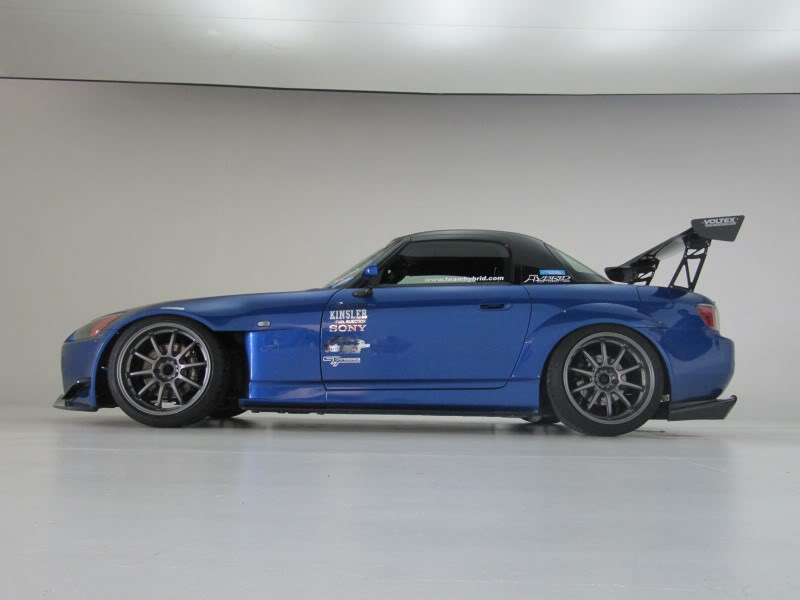 After the track day, Rivas fell in to an unsatisfied state with his car hobby. He contemplated selling the car or maybe parting it out. However, his S2K family rallied behind him and within a week he had purchased a new engine and prepared for a build. He sent the block over to the builder of the most powerful N/A Hondo motors, BisiMoto. The head was ported and polished, then filled with a SuperTech valvetrain. For fueling a Walbro 255lph pump was added along with Injector Dynamics 725cc injectors. The intake system is an elaborate design by Bisimoto. Made by Kinsler, the custom injection system features individual throttle bodies which look and sound insane. On the exhaust side is a custom 4-2-1 long head with venture collector connected to a T1R ERM 70mm Exhaust.
After the mechanical was sorted out, the tuning dimension was delegated to BisiMoto was well. An AEM EMS Serial2 box was plugged and the NA motor was tuned to extremes. The driveline had already been beefed up since the last iteration with 425whp. An ACT Street Clutch and lightweight flywheel were installed. The reinforced 2-3-4 gears in the tranny spin up J'Racing 4.57 gears and DriveShaftShop axles.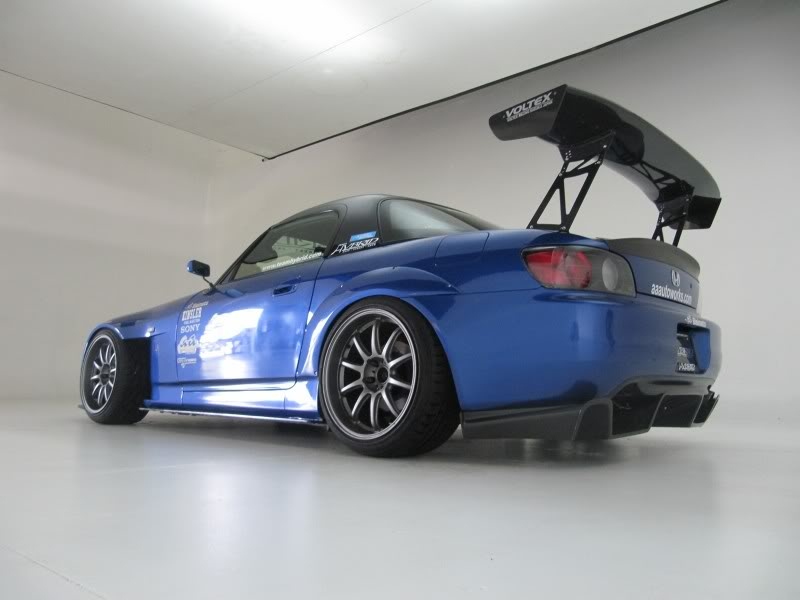 Then it was time for Rivas to introduce a new look for the car to get it noticed. His wi234_thfe recommended Carl Canta of AA Autoworks because he did an outstanding job with her Acura RSX-S and her brother's Honda S2000 and Subaru WRX-STi. Carl Canta and Frank Klepadlo did a remarkable job erasing the track scars and giving it fresh a fresh new look with House of Kolor Electron Blue Paint. The S2K features J's Racing front bumper as well as fenders and canards. In the rear are ASM wide fenders and a sppon rear diffusers with a Voltex Type IV wing. The look was capped off with APR side mirrors, a C-West carbon fiber hood and an OEM Honda hardtop. As an added bonus for the body work, the bodyshop introduced him to James Lin of Team Hybrid. Rivas recognized the team from past show cars and magazine covers, so he felt honored to be invited to join.
Rivas moved his attention to the rollers which would have to make an equally big statement. He selected Prodrive GC-010G wheels in 18×10.5-inch with a +22 offset all around. The Prodrives are wrapped in BFGoodrich T/A KDWs with 265/35R18 on all four corners. Lurking behind the spokes are Wilwood's 6-piston big brakes using Endless pads and Motul RBF600 racing fluid. The suspension was amped up with TEIN SRC Racing coilovers using 16kg springs. Several J's Racing suspension arms were added along with Garner adjustable sway bars and Spoon strut bars. After a careful alignment and corner balance, the S2000 was again ready to tackle any road course.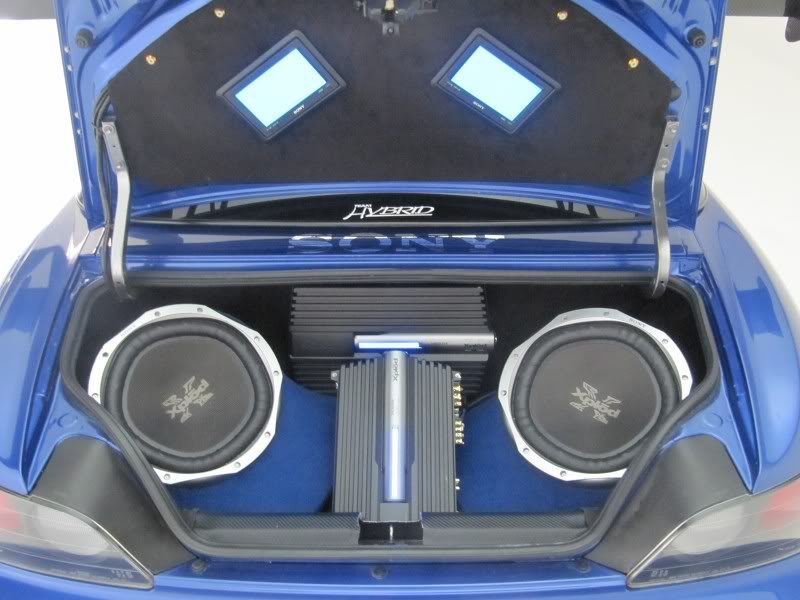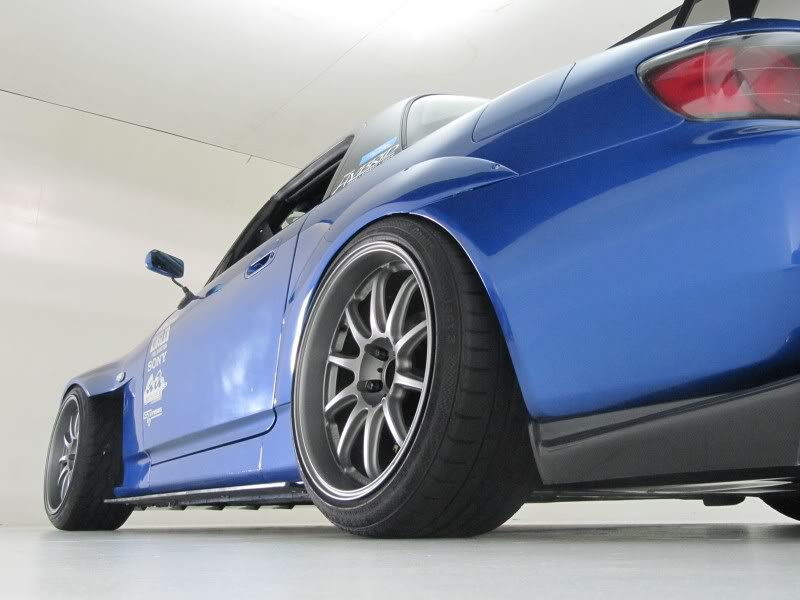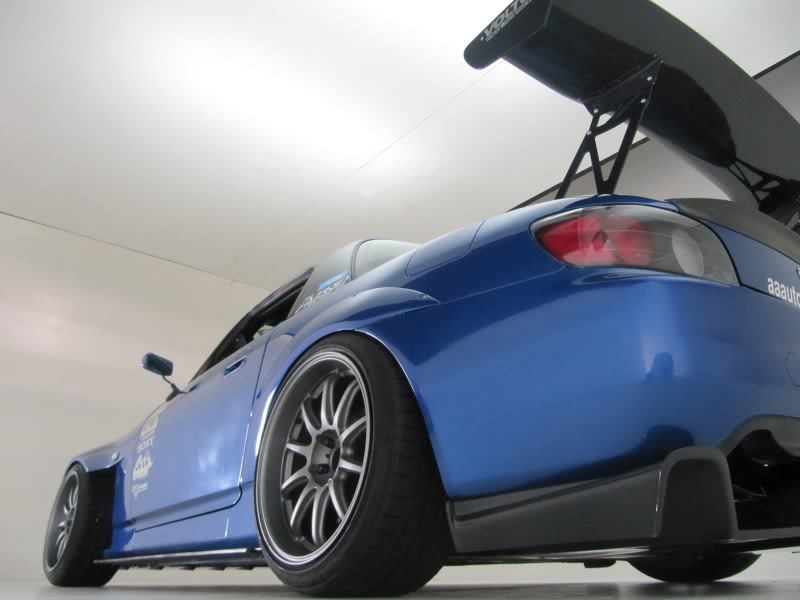 Inside the cabin is pretty self-explanatory with a blend of business and pleasure. The Bride racing seats are complimented by Takata harnesses and a Nardi wheel. A Sony Double DIN 7-inch LCD unit mounted into the dash since the real estate in an S2000 is scarce. The lows head to a pair of Sony GTR Series Mono amps concealed in the trunk pushing a pair of 12-inch Xplod 12-inch SVC woofers. The mids and highs are dealt to a Sony ZR-Series 4/3/2 amp and a quartet of Sony Xplod GTR-Series 6.5-inch speakers in both front doors and behind the seats. The install was completed with a custom amp rack and a pair of SONY LCD monitors in a custom fiberglass box.
For now Rivas, says the PASMAG cover is a huge achievement for him. In an age when many builds are becoming more modest or are put on hold altogether, this S2000 is a breath of fresh air. Rivas give lots of credit to his family and Team Hybrid for going 15 years strong. He says without the support he would have given up and sold the car long ago.
SHOUTOUTS
God, My family, Dr. Rivas Dental, El Presidente/Founder of Team Hybrid & Hybrid Hunnyz – James Lin, Team Hybrid Family, Frank and Carl from AA Autoworks, Bisi, Hedi and staff from Bisimoto Engineering, Scott and Greg from Kinsler Fuel Injection, Sony, BFGoodrich Tires, Meguiar's, Upgrade Motoring, Fred aka Gunshow and Tak of S2kI/VIS/S3 Designs, Moddiction/International Short Shifters; the love of my life Gretchen Rivas, Jirro Fernandez, Jeremy Pyka, Jason Rivas, the boys from SFV GripWerks, Topdown, FilthIEst and all who helped made this project happen. R.I.P. Paul Flores aka smirfs2k05, you will live in our hearts forever. May 15+ years of Team Hybrid's Tradition-Philosophy-Innovation-Management-Quality continue making import history…