Congratulations to Team Hybrid for our online feature on www.PasMag.com. Here is the direct link: http://www.pasmag.com/index.php?opti…377&Itemid=105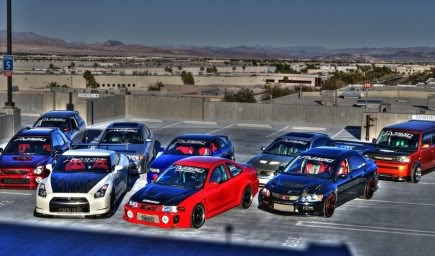 Here is the article:
CAR CLUB: Team Hybrid
By: Team Hybrid
Club Name: Team Hybrid
Date/Year Established: January 7, 1995
Website: www.teamhybrid.com & www.hybridhunnyz.com
Locations / Chapters: SoCal, NorCal and San Deigo, Ca; Las Vegas, NV.
President / Founder: James Lin
Team Sponsors: BFGoodrich, Michelin, and Meguiar's
What is Your Team Best Known For?: Being one of "The" oldest, "First" to many of the import competition accolades, most well-rounded, most recognized, well-accomplished, and innovative teams in the import industry.
Club/Team History: Team Hybrid stands for a rich tradition in creativity, originality, and quality. "The idea is to create a team with a diversity of hardworking members and a special individuality to every car. By providing the Team with goals to strive for, each member spends countless hours of time, effort, and dedication to show "Hybrid luv and our purpose. It's not just about winning a show or a race. It's about getting there as a team".
Team Hybrid launched January 7th, 1995 in Oxnard, CA when James Lin decided his ride would complement his peers who value and respect his work. Everyone knows it's easy to gather a group of friends, and just give it a title to start a Team, but in contrast, James, the co-leaders, members and hunnyz have built a team of legendary status and respect.
Team Hybrid is a passion each member feels. With a strong leader, there is always a good supporting staff to aid and carry out additional responsibilities.
At the head of James' staff is Vice President, Wayne Chen (1999). Em Suvanamas (2001) serves as the Human Resource Director. Robert Chew (2003) serves as the Events Director. Michael Lin (1995) serves as the Treasurer. Scott Dean serves as the San Diego Chapter Director. Archie Concon and Nick Irie are the Las Vegas Chapter Directors.Team Hybrid has also discovered some of the finest-most well known models (aka. Hybrid Hunnyz) in the industry.
Those models include Courtney Day, Josepha Schwab, Julie Schwab, Christine Mendoza, Sophia Lin, Diana Sang, Justene Jaro, Candace Pittman, Lisa Kaye, Flo Jalin, KT So, and Jeri Lee.
Awards / Accomplishments: 1000+ trophies and awards to date; On July 13, 2002, Hybrid was the 1st team ever in the nation to sweep the team categories of Best Team Overall (Quality) and Best Team Representation (Most cars entered) at HIN-Los Angeles.
Not only was Hybrid the first to do it, the team was also the first to do it back to back when they swept the team categories again at HIN-San Diego in 2003; In 2005, NCCA added an additional category for the team competition at Vision's HIN shows, Hybrid did it again by being the first team to sweep the team categories of Best Team Overall, Best Team Representation, and Best Team Participation at HIN-Los Angeles; From 2002 HIN SD – 2003 HIN SD, first team in the most competitive region of USA (S. California) to win Best Team Overall three times in a row; In 2004, awarded Best Team Quality Overall at DUB-Los Angeles; In 2003, first import team to win Best Models in a Vendor Booth at IAS-Los Angeles; In 2003 and 2005, Import Showoff Best Team at Nisei Week, Los Angeles and in 2005 Media Coverage .
(Covers & Features): Performance Auto & Sound Magazine, Playboy, Modified, HCI, Import Racer, Turbo, Euro Tuner, Nopi Street, Access, B-Scene, Import Tuner, Super Street, and many international mags.Shows Attended: Mainstream's Import Showoff, Hot Import Nights, Night Shift, DUB, Extreme Autofest, Autocrave, Formula D, SpoCom, LA & SD Auto Show, CES, SEMA and etc.
Community Involvement: Team Hybrid participates in community Food Bank Service Projects such as the event in Orange County, CA during the Thanksgiving holiday as well as other Charity Events in CA and NV.
Future Plans: Unveiling more projects / models / display show presentation while maintaining our brand equity. Hybrid wants everyone in the industry to continue to know that they have their own way of doing things. "We're a family," says Team president James Lin. "We do things a certain way because it's a tradition that the team and co-leaders have set. That's why Hybrid has been here as long as it has and remained one of the top if not 'the' import team."
Organized Meets: Standard monthly meeting. Location is rotated on a monthly basis. Two special meetings are also included: January 7 (team anniversary) and a Christmas party.
Membership Fees: There is a standard monthly due, but does not apply to models. Amount varies depending on membership.
Final thoughts: Team Hybrid has always committed towards pushing the envelope in terms of our development to set standards as a well recognized team in the import industry.
Till this day, there are 'x' and 'y' team who try to emulate our formula, but rarely do they succeed, and as the competition grows; what separates us from the rest is truly dependant on the type of people who come to join us as well as the leader and co-leaders in charge to pave the way in our endeavor towards making Team Hybrid a standard for those who desire a legendary import club of their own.
These very special people have come into our lives and each have contributed towards our life-long project of Team Hybrid.
As we continue to honor their sacrifice, our deep roots in the scene will prove to out-last the imposters as well as any facsimile of the original.
After almost fifteen years, we continue to grow and so does the scene. We feel extremely blessed that we are still considered as one of the top teams especially to be chosen to do this article. We hope to keep on innovating and proving year after year that the Hybrid Formula is an accomplishment which we will remember for the rest of our lives. May our tradition continue making history….
Here are the Essentials: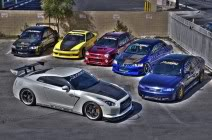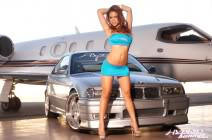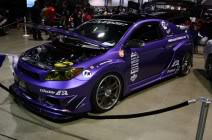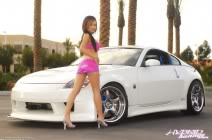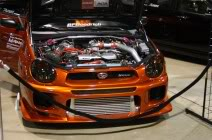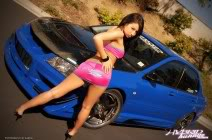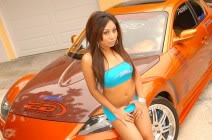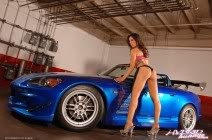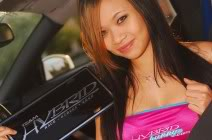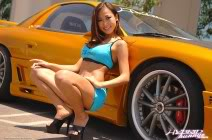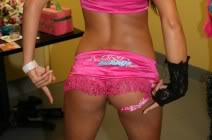 Words of advice: Good things will continue to happen for most of you individually and especially our team as a whole if one can keep their ego in check and trust in our family because all teams must constantly defend against the pitfalls of egos run a muck. Our team with a 15+ year history, 4 chapters, top of the line hunnyz, still winning Best Team Overall, signing team title sponsors for the 8th-10th year in a row, landing covers/features year to year consistently and etc. must be doing something not only right but simply amazing & legendary!
Hybrid luv,
James Lin