Written by pasmag staff | Photography supplied by Team Hybrid | 04 April 2013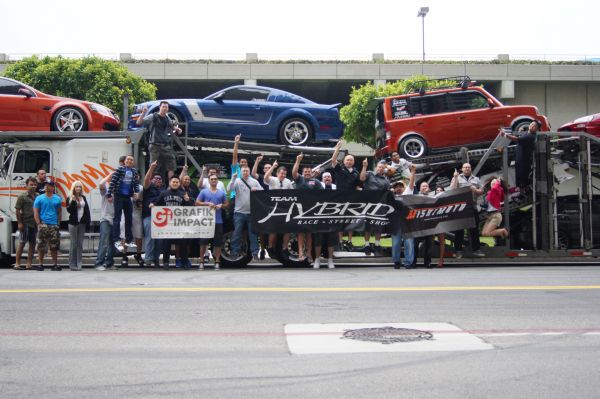 Team Hybrid stands for the birth of a new tradition in creativity, originality and quality. With the guidance of its Founder and President, James Lin, Team Hybrid continues to set new traditions — going on 18+ years and we're stronger than ever. The leaders of this team want an efficient organization that sets its own standards and qualifications. The idea is to create a team with diverse, hard-working members instilled with honorable values, passion and a special individuality in every car.
By providing the team with goals to strive for, each member spends countless hours of time, effort and dedication to show love (a.k.a. "Hybrid Luv") and our purpose. It's not only about winning a show or a race here or there, it's about getting there as a team. This team is not just another car club or crew, but a special family of friends that believe in a team ideology. Team Hybrid is wellrounded with close friendships, a strong management system, honor, trust, understanding, patience and HYBRID LUV incorporated amongst the original (OG) Hybrid members: the Hybrid Hunnyz, the Generation 2 Hybridz, the Generation 3 Hybridz and now, the Generation 18 Hybridz.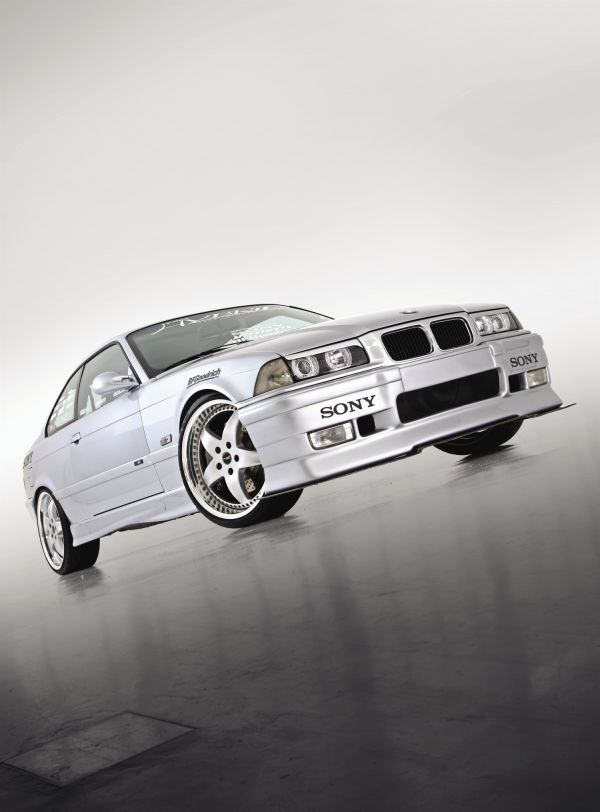 Established: 1995
Location / Chapters: Northern and Southern California; San Diego, CA; Las Vegas, NV; Taipei, Taiwan
Members: Infinite
President / Founder: James Lin
Team Sponsors
BFGoodrich, Meguiar's, SONY, Mishimoto, K&N, AEM, StopTech, AMSOil, Wraptivo, Optima Batteries, ClutchMasters, Graphic Impact, Energy Suspension, Tokico, Sparco, NOS Energy Drink, China Square Restaurant, Hybrid Lighting Ltd.
Club Vehicles
No specific vehicle make or style requirements to join. We have an open door policy. Of course, for competitions / industry events, cars must be of the infamous "Hybrid Quality" in order to race or show.
Team Hybrid's on the internet:
teamhybrid.com
@TMHYBRID
facebook.com/TeamHybrid1995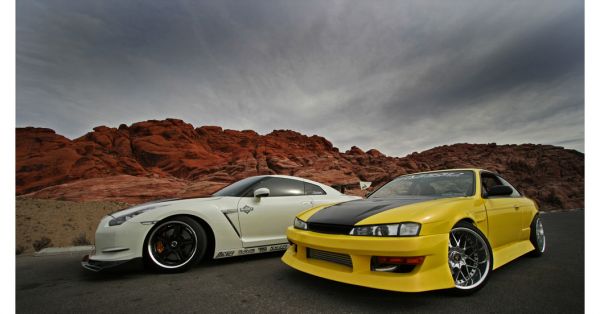 Team Hybrid was formed on January 7, 1995 in Oxnard, Calif. when Lin decided that his inspiration to upgrade his ride would complement well with the vision shared by his peers. He spent the first three months preparing a wide range of new and exciting ideas in order to build a strong solid foundation to start his visions.
Everyone knows it's easy to gather a group of friends and just give them a title to start a team, but Lin researched everything — the meaning of the team, the colors of the team, the overall theme of the team, the management and leadership circle, presentation, the types of members and corporate sponsors, "hunnyz" and probationary members' cars / background, for example. The presentation in front of fellow peers and corporate sponsors in the import industry at shows, races, in magazine articles and on social media is key.
There are various ways to construct a team, but to start with a solid blueprint and have an idea that results in a team with fewer weak links is even more important. More than half of Team Hybrid's members have been with the team since 1995.
Team Hybrid is a passion each member feels. With strong leadership, there is always a good supporting staff to aid and carry out other responsibilities.
Team Hybrid has also discovered some of the finest, most well-known models (a.k.a. Hybrid Hunnyz) in the industry. These models include Elle Navarro, Christine Mendoza, Sophia Lin, Courtney Day, Josepha and Julie Schwab, Ryan Oso, Kim Lee, Lana Lopez, Justene Jaro, Lisa Kaye, Flo Jalin, KT So, Natalia Marie and Jeri Lee.
There are also many other Hybridz and Hunnyz past and present who have contributed and continue to contribute to our team; Team Hybrid appreciates and thanks those and its members for all their effort and dedication. The combination of many different members, quantity of members and hunnyz, and quality of cars is a rare occurrence with import teams. Unlike the teams of today, Team Hybrid is a relatively lasting and strong in their ties due to the everlasting Hybrid luv amongst the members.
Throughout the existence of Team Hybrid, the organization has won over 3,000+ trophies and awards. Team Hybrid cars have been featured in various magazines and DVDs throughout the U.S., Canada, Australia, Mexico, Brazil, Taiwan, China, Japan, Thailand and Europe. Team Hybrid vehicles not only attend car shows such as Motion Auto Show, Formula D and Motor Trend Auto Show, Team Hybrid vehicles have also attended consumer shows and trade shows such as the Los Angeles Auto Show, CES and SEMA as well as toured with major OEM manufacturers like Toyota / Scion throughout North America. At these shows, Team Hybrid represents itself and its sponsors in the most professional manner. Not only do Team Hybrid vehicles represent here at home, Team Hybrid vehicles have also been shipped to foreign nations to attend sponsored races as pace cars.
3000+ trophies and awards to date. A few important milestones: on July 13, 2002, Hybrid was the first team ever to sweep the team categories of Best Team Overall (Quality) and Best Team Representation (Most cars entered) at HIN Los Angeles.
Not only was Hybrid the first to do it, the team was also the first to do it back-toback when they swept the team categories again at HIN San Diego in 2003. From HIN San Diego (2002, 2003) we were the first team in Southern California to win Best Team Overall three times in a row.
First import team to win Best Models in a Vendor Booth at IAS Los Angeles (2003)
Best Team Quality Overall at DUB Los Angeles (2004)
Best Team Overall at Import Showoff (2003, 2005, 2009)
Best Team Overall (sweep) at Vision HIN Shows (2005)
Winner of the first ever Scion SEMA Team Tuner Challenge xA (2006)
Scion SEMA Tuner Challenge 3 times (Scion xD – 2006, 2007, 2010)
Best Team Represented at Nisei Week, Los Angeles (2010)
Best Display at Motion Auto Show, Long Beach (2012)
Best Team Representation and Best Team Participation at HIN Los Angeles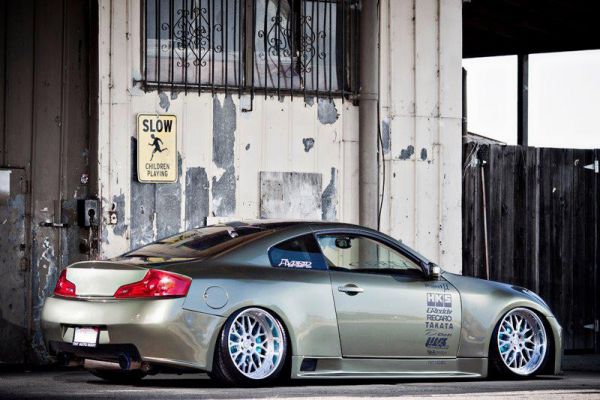 Media Coverage (feature / articles):
Hybrid holds the current record for most covers and features in Performance Auto & Sound Magazine. We have also been in many covers, features and events for Playboy, Modified, HCI, Import Racer, Turbo, Euro Tuner, NOPI Street, D-Sport, B-Scene, Import Tuner, Super Street, Banzai, Japanese Performance, GR8, Maxium Tuner, Fast Fours, USDM Freax, VIP Car, Motion and many other international magazines.
Shows Attended:
Motion Auto Show, Formula D, Import Face Off, Import Showoff, Hot Import Nights, DUB, Extreme Autofest, SpoCom, Revelations, Motor Trend Auto Show, LA Auto Show, CES, SEMA and more.
Community Involvement:
Team Hybrid participates in community Food Bank Service Projects such as the Thanksgiving event in Orange County, FU Cancer and Autism Awarness, as well as other charity events in California and Nevada.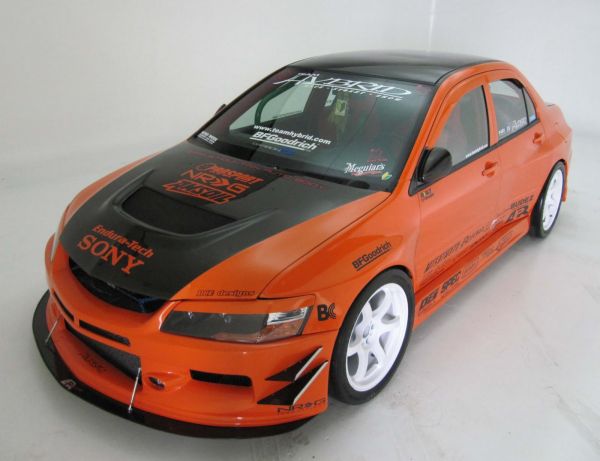 Future Plans:
Unveiling more exclusive projects, products, models and presentations while maintaining our brand equity. "We do things a certain way because it's a tradition the team and co-leaders have set for future generations of Hybridz. That's why Hybrid has been here as long as it has and remains one of the top, if not the overall best and most balanced import team," says Team Founder and President James Lin.
Organized Meets:
Standard monthly meetings. Location is rotated on a monthly basis. Two special meetings are also included: January 7 (team anniversary) and a Christmas party.
Membership / Modeling Details:
There is a standard monthly dues, but does not apply to models. Amount varies depending on membership. Interested models (a.k.a. Hybrid Hunnyz) can inquire and apply by emailing[email protected].
ACTUAL ARTICLE: http://www.pasmag.com/features/car-club-spotlights/2980-team-hybrid