Francine Dee may be one of the most well-known import models in the industry.
She caused a state of panic in the Winter of 1999, as boys, men and even women ran to the newsstands in hopes of snatching up a copy of Import Tuner's issue No. 2 to witness the hottest Filipina/Chinese woman seen to date.
An unknown model at the time, Francine and her stunning looks brought worldwide attention to import models and the aftermarket car scene. She is one of two early import models to grace the cover of Playboy Magazine.
Francine has appeared in several music videos including artists 50 Cent in 2003, Snoop Dogg, Ashanti / Ja-Rule and Tyrese, to name just a few. She also made a small cameo appearance in the movie Soul Plane. Francine continues to draw crowds of fans at various venues and shows. Currently living in Las Vegas, this ageless beauty continues to cause men to do double takes and be the envy of all women.
Francine Dee is also very close friends with some of our current Hybrid Hunnyz such as Christine Mendoza and Lillian Kong. During Formula D, Las Vegas on 8/25/12, Team Hybrid, Hybrid Hunnyz and Francine Dee decided to work together by conducting our 1st ever photoshoot @ the MGM Grand Hotel. Bare in mind, Francine does not do these kind of shoots anymore, especially, for import teams so this is a rare treat. But once again, Team Hybrid does it again by innovating & setting standards once again.
Import Tuner – 1999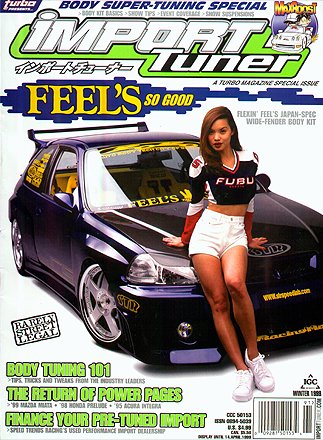 D-Sport – Feb 2004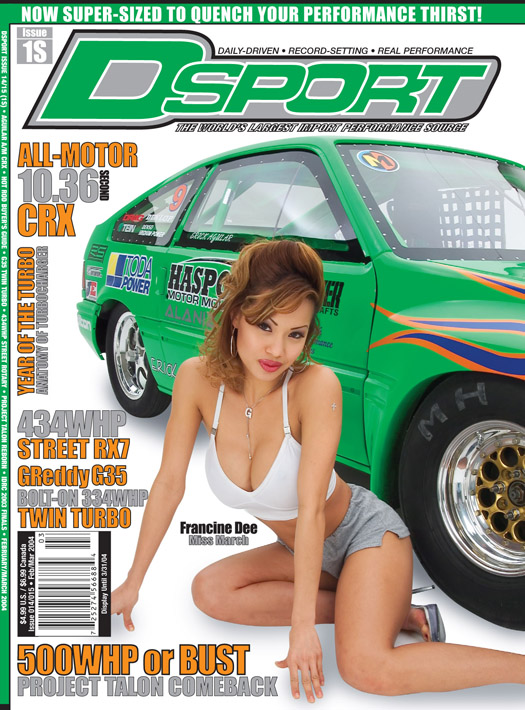 The photoshoot is credited to SD Chapter Director, Scott Dean and
assisted by the behind the scenes efforts of Lillian Kong and James Lin/Team Hybrid.