Congratulations to Charleston Penesa's EVO IX for being featured in the online AMSOil Blog. Please visit www.AMSOIL.com and for the exact link of the article which was released, please visit http://amsoilupdate.blogspot.com/201…s-feature.html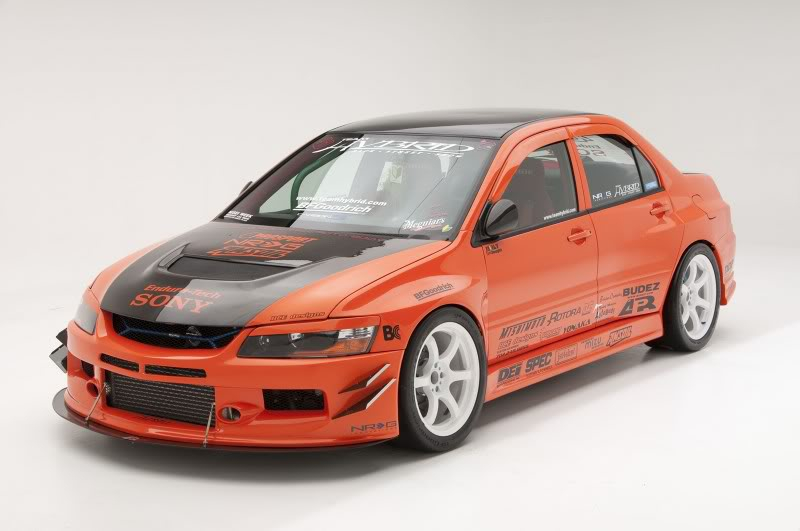 Team Hybrid EVO IX Lands PAS Feature
Charleston Panesa and his 2006 Mitsubishi EVO IX with AMSOIL under the hood has been turning heads in the tuner scene for some time now. A member of Team Hybrid based out of California, Panesa recently landed a feature article in Performance Auto & Sound Magazine titled Generation Nine.
Team Hybrid consists of a group of close-knit enthusiasts who share the same passion for cars, with the philosophy of creating vehicles with total package capabilities: Race-Street-Show. They all know what it takes to make a star in a scene where competition is rampant.
Panesa started his EVO IX project with the goal of creating a show car that could still hold its own as a street car. He succeeded, turning this show-worthy ride into a daily driver capable of over 500-awhp. That much horsepower on a street car alone earns him respect, in addition to the many tweaks and mods that make this EVO IX so unique. He uses E85 fuel, which has major advantages to tuner owners with increased horsepower, lowered cooling charge temps, and reduced emissions. The modification list is extensive, with everything from the inside out redesigned to make it the stunner it is today. From the wide-body kit with its gleaming Tangelo Pearl paint to the explosive sound system installed, it looks every bit the part of a winning show car.
Tuner owners seek out only the best products to stand out and enhance performance, which is how AMSOIL came to be the lubricant of choice for Panesa. We'll be keeping up with Team Hybrid as they continue solidifying their reputation as a leader in the tuner market.
Posted by AMSOIL INC. at 12:38 PM