In
Import Tuner February 2009 issue, pgs. 014-016
, there is an article about
2NR10YR
anniversary, Hollywood, Ca. There are event pictures of Team Hybrid's display of cars on top of page 015 (from right to left) of the G35 built by Alvin P., EVO built by Paul Gongora, tC built by Frankie P. and EVO built by Michael Eaddy. Then there are various pictures of Hybrid Hunnyz, Lisa Kaye and Amber Scott on all 3 pages 014-016 who were requested by Import Tuner to be on the main stage go-go-ing for their 2NR10YR anniversary party. Lastly, there is a Team picture of us on page 015 which I hope all of you who were in the picture to be proud of.
Import Tuner wrote, "SoCal's Team Hybrid owned the event early-on, packing the club's lot full of First Place and Best of Show winning rides that you've been ogling at on our pages for the past year…."

Import Tuner also wrote, "Inside, the buzz was no different. Remember last month's 10 hottest models? Yeah, well Sasha (Hybrid Hunnyz), Courtney (Hybrid Hunnyz discovered 1st by Team Hybrid), and Sunisa were there, as well as some Hybrid Hunnyz go-go-ing the main stage… The VIP list read like a "whos who" of the import industry…"

This was another great article and opportunity provided by one of THE most legendary import industry teams who is still the oldest, finest, innovative & well-rounded team in import history. Why can we continue to make such a statement? Look at the pictures and what is written in Import Tuner. We owned the night in every way @ a historical event in one of import history most important magazines.
Team Hybrid continues to provide our members & hunnyz value and those who believe, like the ones that showed up to Import Tuner 10th Year Anniversary Party or those who are current members/probies, and trusted me to make all the things you see in this article finally come true, will continue to see how influential and strong our brand name has become.. esp. in building their car as a hobbie and/or import career.
(Click pictures for full size)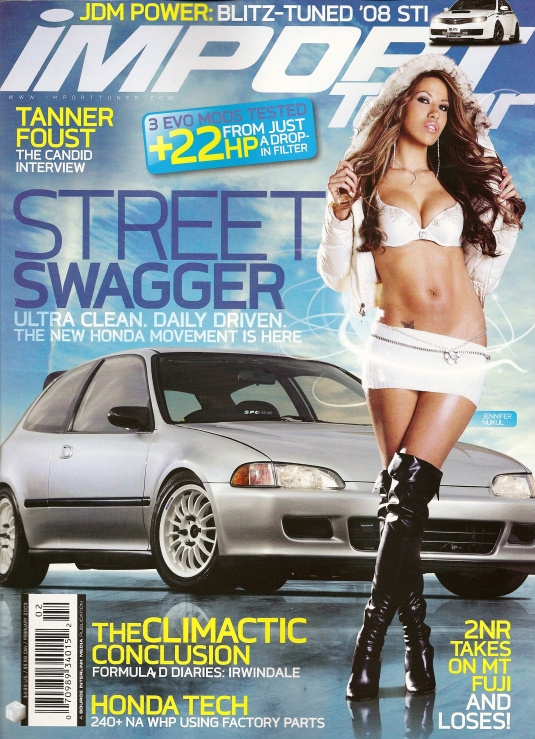 Hybrid Hunnyz, Lisa Kaye @ the top left in pink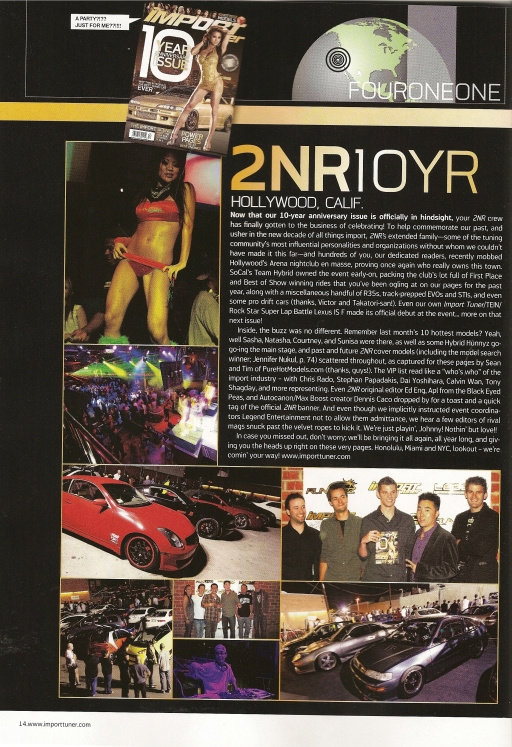 Hybrid cars on display @ the top of the page, Team picture in the lower middle left and more Hybrid Hunnyz everywhere in pink & blue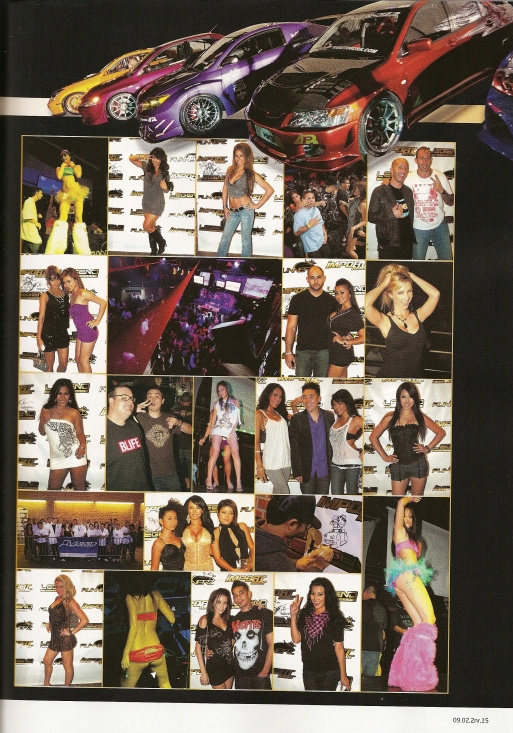 Hybrid Hunnyz, Lisa Kaye in pink & Amber Scott in blue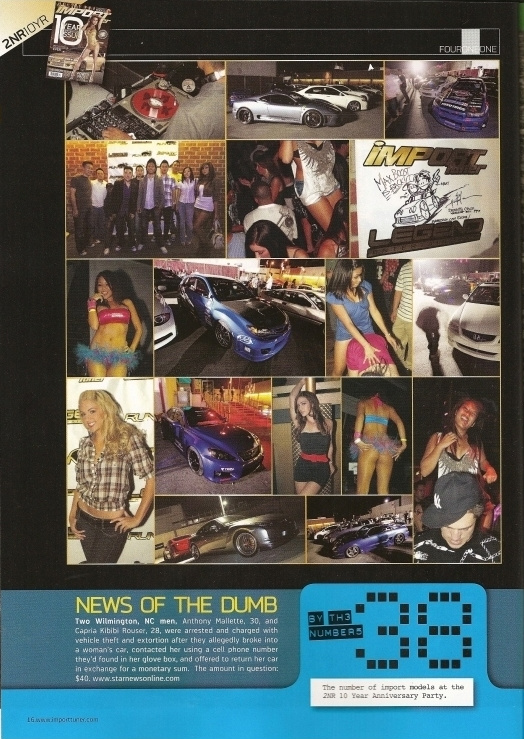 The New Year is not even here yet and it looks like Hybridzzz & Hunnyzzz will be everywhere once again in 2009. Projects 2009 already in the works.
Hybrid luv,
James Lin